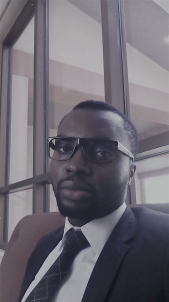 EdoAbasi entered the field of intellectual property law with a desire to help others obtain and use intellectual property rights to help their businesses succeed. He believes intellectual property rights add value to businesses by enabling them to raise capital, build asset value, and grow faster under the protection that these exclusive rights give them. Building a bigger business gives them a greater ability to reach more potential customers, which ultimately gets their products and services to more people to enhance their lives as well.
EdoAbasi is a registered patent attorney in Nigeria. He works for clients and in that role, coordinates and supervises the filing and prosecution of their patent applications in Nigeria. EdoAbasi also obtains industrial design registrations and design patents for clients in respect of a variety of articles in the Nigeria jurisdiction.
EdoAbasi is also a registered trademark attorney in Nigeria and has recognition to present and prosecute Nigerian trademark applications for applicants before the Nigerian Industrial Property Office. He has helped businesses including international brands obtain trademark registrations in Nigeria and acts for clients in trademark oppositions and expungement proceedings.
He also provides trademark infringement opinions, both for Nigerian trademark registrations and opinions on the validity of a Nigerian trademark registration or the enforceability of a competitor's common law trademark rights.
Prior to being called to the Nigerian Bar, EdoAbasi obtained his law degree from the University of Uyo.